Welcome to Year 5 of High School Confidential, an award-winning challenge made attainable by aspiring pupil journalists from each nook of our circulation space. Each Friday via May, they'll inform us what's taking place of their hallways at news-gazette.com.
Once every week, we'll hand over our Snapchat account (News-Gazette) to our correspondents for behind-the-scenes excursions.
Feeback? Email N-G/VP Jim Rossow at [email protected]
This 12 months's panel:
— Reese Anderson, Chrisman
— Jose Alvarez, Urbana
— Briana Ballard, Academy
— Chloe Becker, DeLand-Weldon
— Jada Bonam, Centennial
— Lexi Breymeyer, Hoopeston Area
— Bryce Burnett, Westville
— Raegan Cheek, ALAH
— Olivia Chew, Salt Fork
— Cassandra Colmenares, Academy
— Clara Rudolph, Monticello
— Hayden Copass, Georgetown-Ridge Farm
— Ava Cothron, Tuscola
— Kate Cramer, Mahomet-Seymour
— Aaliyah Denius, Oakwood
— Kylie Duckett, St. Joseph-Ogden
— Charlotte Ebel, Uni High
— Malia Fairbanks, Unity
— Andrew Ferguson, Fisher
— Hailey Gadbury, Bement
— Haven Hathaway, Gibson City-Melvin-Sibley
— Leilani Islam, Danville
— Fabiola Jaramillo, Arcola
— Audrey Kaeb, Cissna Park
— Jordin Lucht, Milford
— Mason McMasters, Armstrong-Potomac
— Taylor Mennenga, Paxton-Buckley-Loda
— Morgan Miller, BHRA
— Daniel Olson, Villa Grove
— Tony Owen, Rantoul
— Kitty Rossow, Central
— Anna Sanders, Heritage
— Courtney Shane, Blue Ridge
— Emerson Tarr, LeRoy
— Felicity Tuan, Judah Christian
— Maci Walters, St. Thomas More
On to this week's report:
ACADEMY HIGH
In a "Headline Wednesday" class led by trainer Jordan Conerty, college students throughout all grade ranges talk about current information articles. This week, sophomore Sinan Sehitoglu gave a presentation on the distribution phases of a COVID-19 vaccine, sophomore Jongmin Philiph mentioned the impacts of air air pollution in India, freshman Caleb Moore defined the results and options of e-waste and freshman Baraka Culpepper explored what it'd take to vary somebody's thoughts.
— Briana Ballard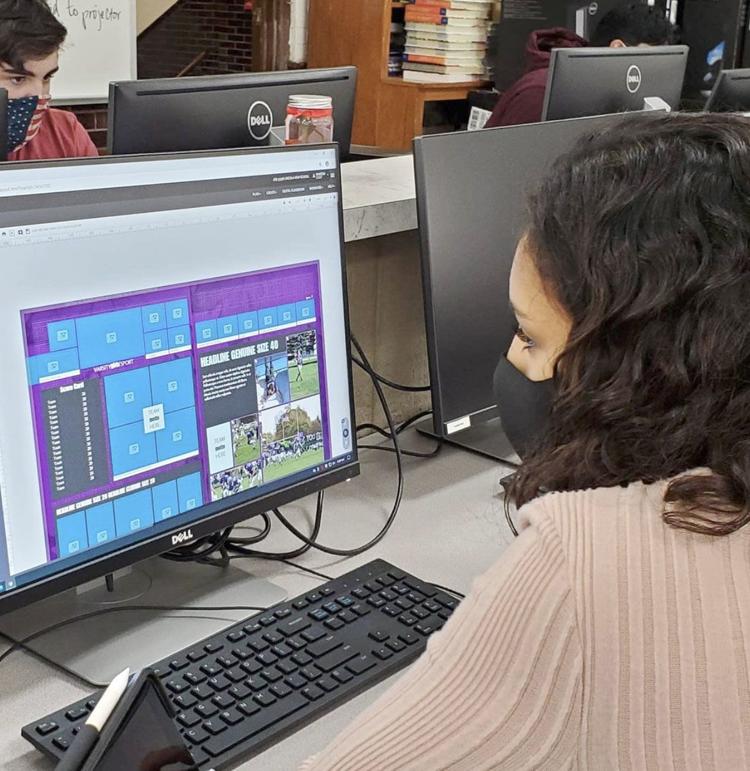 ARCOLA
Journalism 1 college students Vanessa Condarco and Cody Coombe work on getting comfy with the yearbook design program. Normally known as The Torch, the yearbook in 2021 can be named Our Adventure, detailing how COVID-19 impacted so many issues in school.
— Fabiola Jaramillo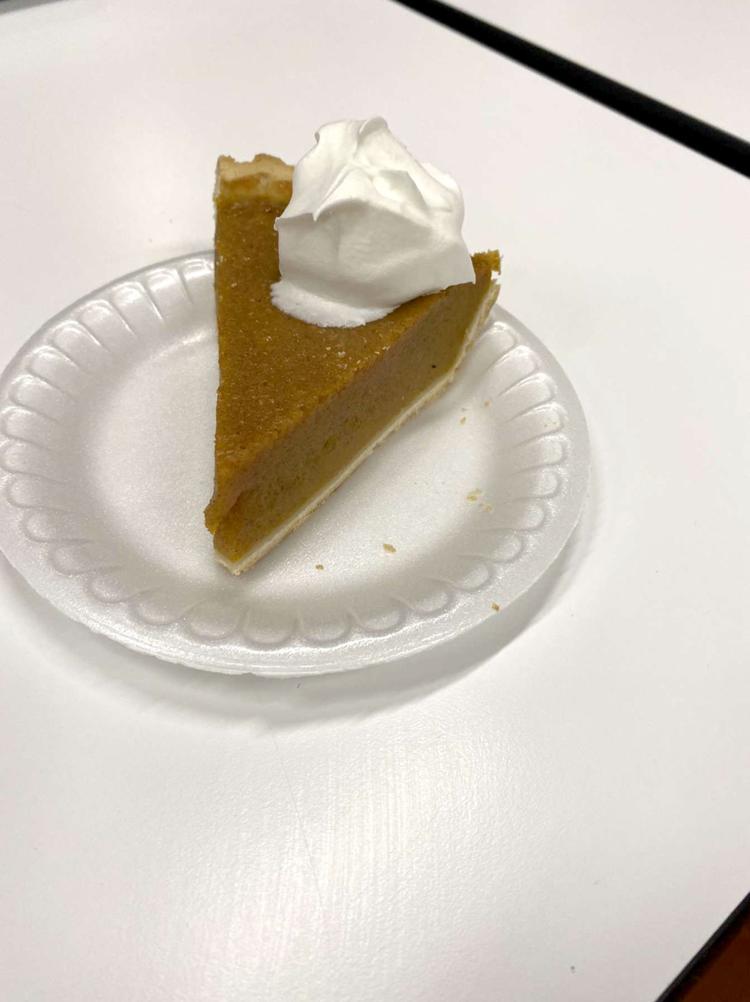 ARMSTRONG-POTOMAC
At the college's Thanksgiving lunch on Nov. 19, Jaci Davis and Kimberly Newberry made pumpkin pie.
— Mason McMasters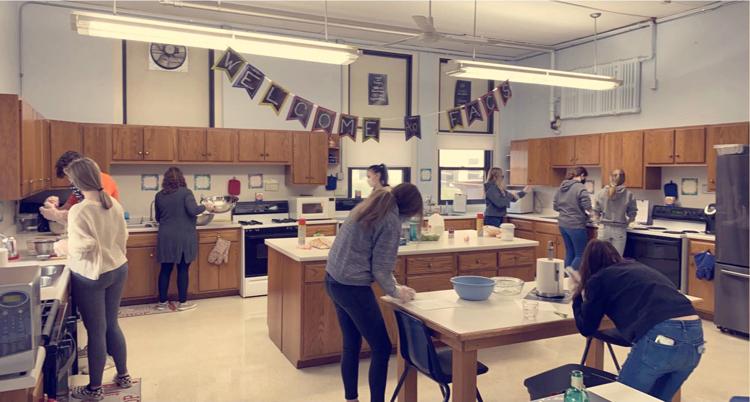 BEMENT
Foods 1 class spent their second consecutive week cooking within the kitchen. Items on the menu embrace no-bake cookies, grilled cheese, quesadillas and Chicken a la King casserole.
— Hailey Gadbury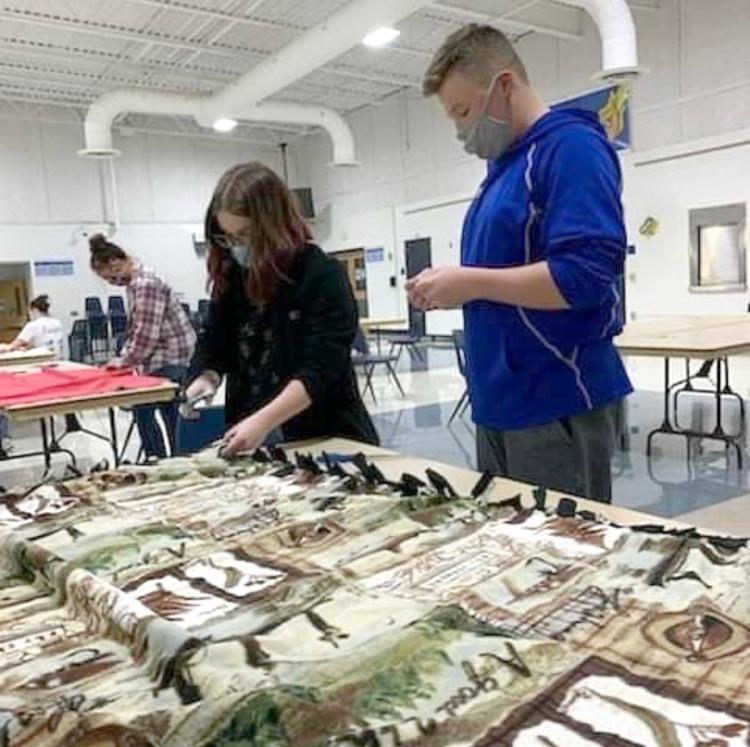 BHRA
Kami Russell's pupil council began a service challenge, making tie blankets to donate to native organizations. Grace Omundson (left) and Cooper Carpenter (proper) labored collectively to make one.
— Morgan Miller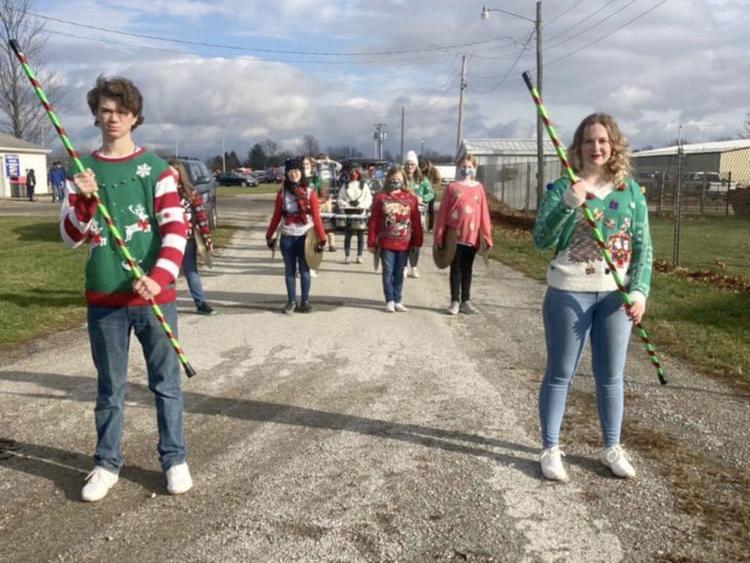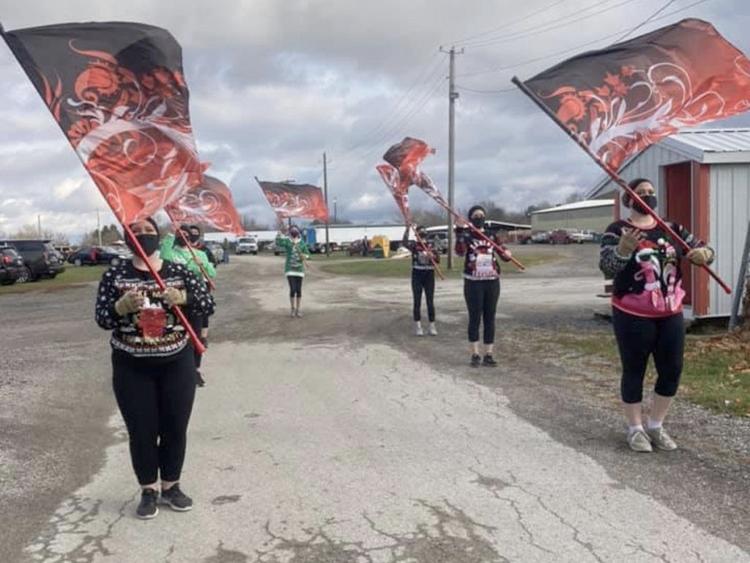 BLUE RIDGE

Drumline and Color Guard marched within the 2020 Farmer City Christmas Parade on Sunday afternoon. They have been led by drum majors Dylan Kelly and Lexi Young. Band director Chris Mitchell walked alongside them.
— Courtney Shane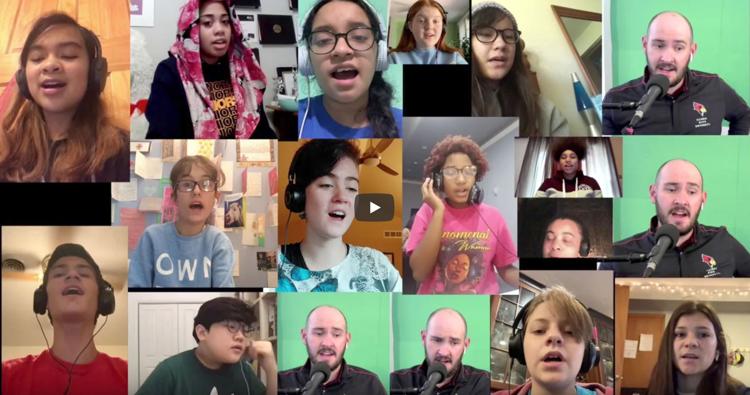 CHAMPAIGN CENTRAL
Choir accomplished its first digital live performance — "City of Stars" — which was shared within the day by day on-line bulletins. About 15 college students participated, director Nick Schulze stated. "With singing not being a COVID-friendly activity, the students have been recording themselves singing along with videos of me singing the different parts of the choir," he stated. "Our piano accompanist, Bethany Larson, records the accompaniments, and then I sing along with them and send the combination out to the students. They send their videos back, and I edit them together with my original videos. It has been a really cool activity to get voices together during this time of isolation."
— Kitty Rossow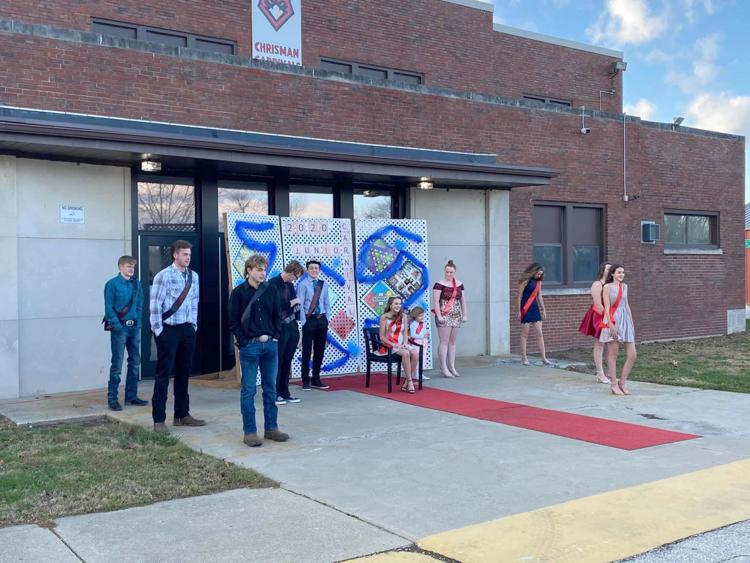 CHRISMAN
Junior Carnival is an annual occasion placed on by the junior class to boost cash. Candidates from every class are chosen to run for king and queen. This 12 months's king and queen have been sophomores John Phipps and Kailey Phipps.
— Reese Anderson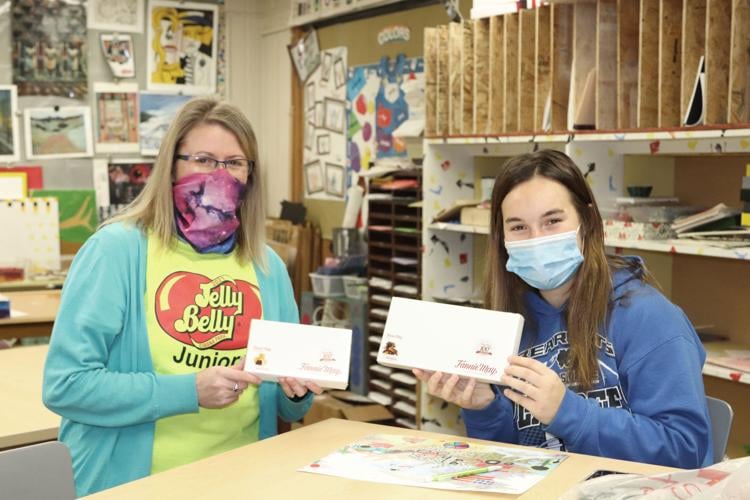 CISSNA PARK
For two weeks, artwork courses offered Fannie May candies to boost cash for the artwork program. This 12 months's whole (about $6,000) represented a document quantity. Pictured: artwork trainer Erin Debolt and Kaylee McWethy.
— Audrey Kaeb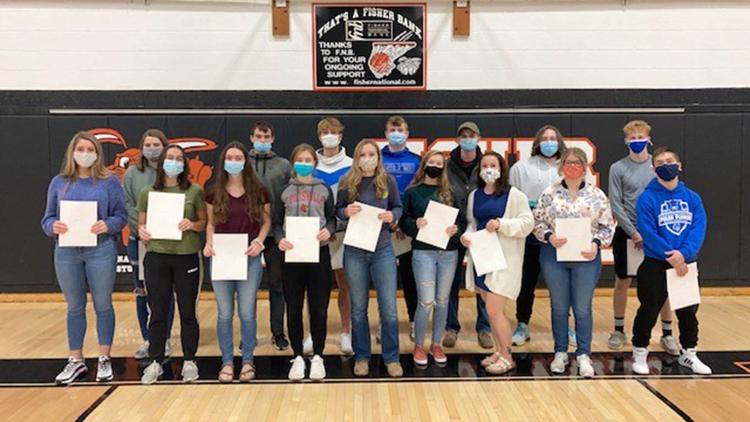 FISHER
Seniors got tutorial awards for assembly necessities as juniors, together with a cumulative grade-point common of three.5 or above, being a full-time pupil, sustaining a full schedule and 5.5 credit score hours from their junior 12 months.
— Andrew Ferguson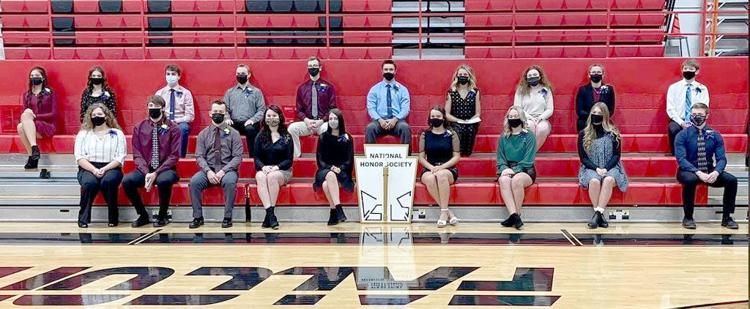 GIBSON CITY-MELVIN-SIBLEY
National Honor Society hosted a ceremony that honored and inducted new junior and senior members. The occasion included speeches that highlighted the significance of character, service, management and scholarship.
— Haven Hathaway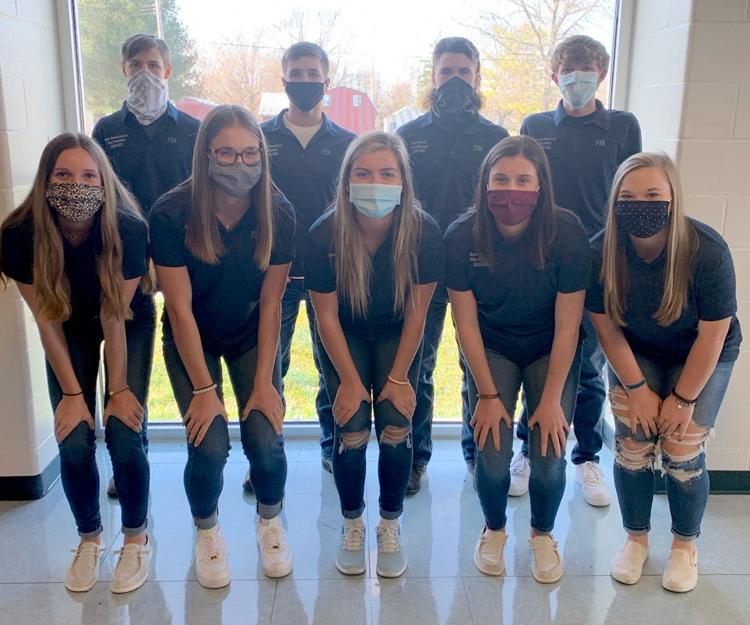 HERITAGE
The faculty's Future Farmers of America officer group snapped an image to placed on thank-you playing cards despatched to those that donated to the chapter. The officer group of their new polos, again to entrance: Jack Benschneider, Ryan Cheatham, Cory Stewart, Konner Pearman, Torie Rothermel, Bri Struck, Malani Smithenry, Anna Sanders and Paige George.
— Anna Sanders
HOOPESTON AREA
On Friday, college students have been requested to decorate like academics. Pictured: Kylie Pickett and trainer Eric Zorns.
— Lexie Breymeyer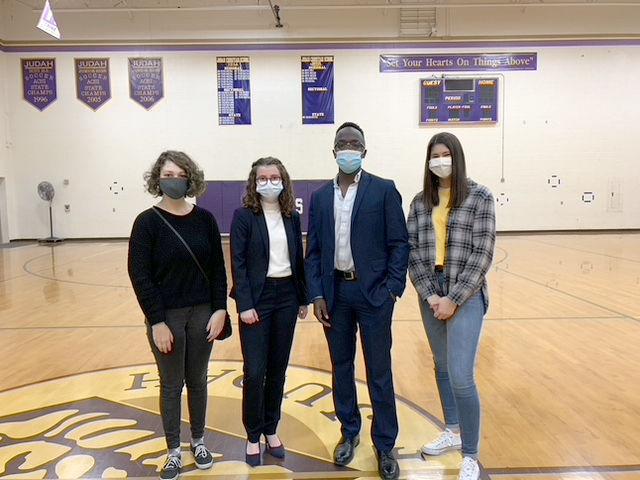 JUDAH CHRISTIAN
Nathan Kereri and Emily Maxwell are the newly-elected pupil council president and vice chairman, respectively. Pictured, left to proper: Treasurer Amber Hafermann, Maxwell, Kereri and secretary Natalie Pait.
— Felicity Tuan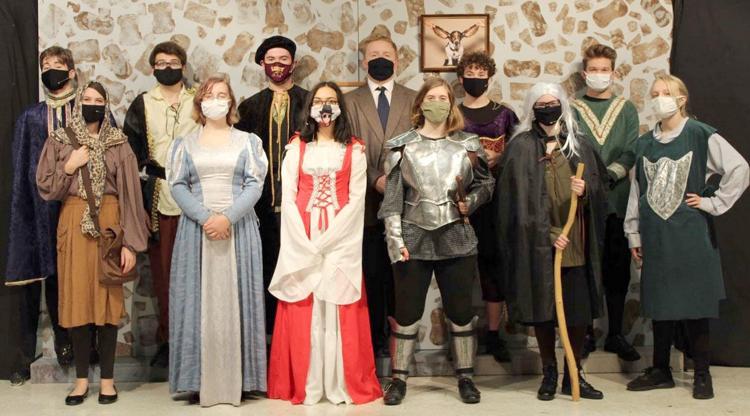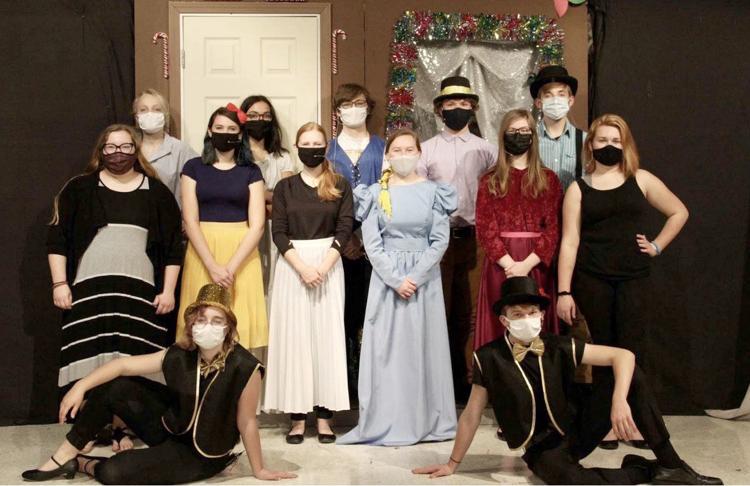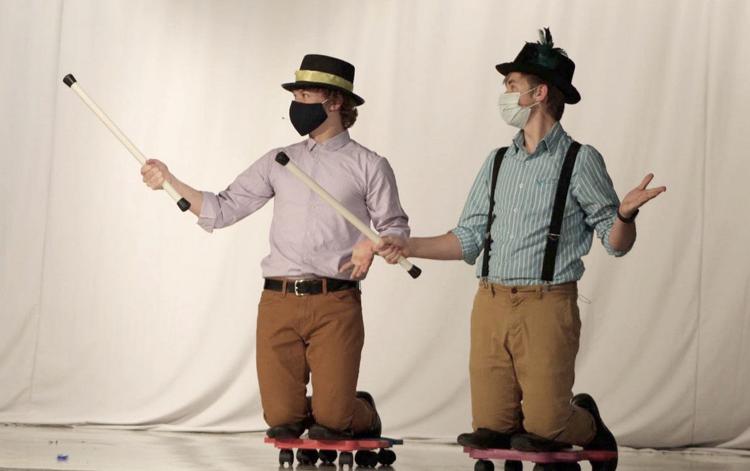 LeROY
The music division placed on a manufacturing of "The Brothers Grimm Spectaculathon," a mixture of all 209 fairy tales of the Brothers Grimm. Cast and crew pulled it off effortlessly. Kaylee Acton, a pupil director of the wild manufacturing, stated her favourite half "is watching the whole play come together and watching all the students' hard work pay off." Acton stated her expertise as a pupil director was one thing she would cherish eternally.
— Emerson Tarr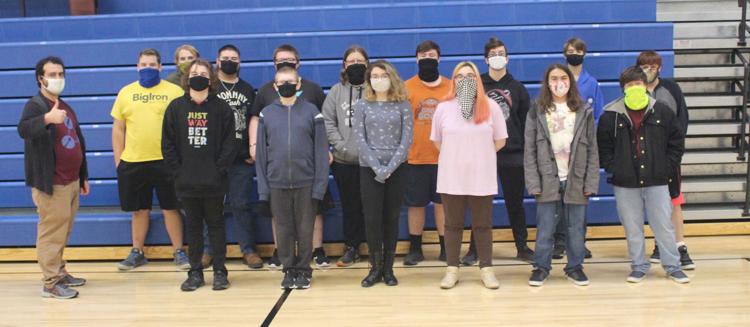 MILFORD
The Esports group held a doubles event in Super Smash Bros. Ultimate this previous weekend, with Anakin DeLong and Enlish trainer Tyler Blanchette taking the championship and Cooper Frerichs and CJ VanHoveln coming in second place. Congratulations to the winners, and due to everybody who participated or watched on our Twitch channel.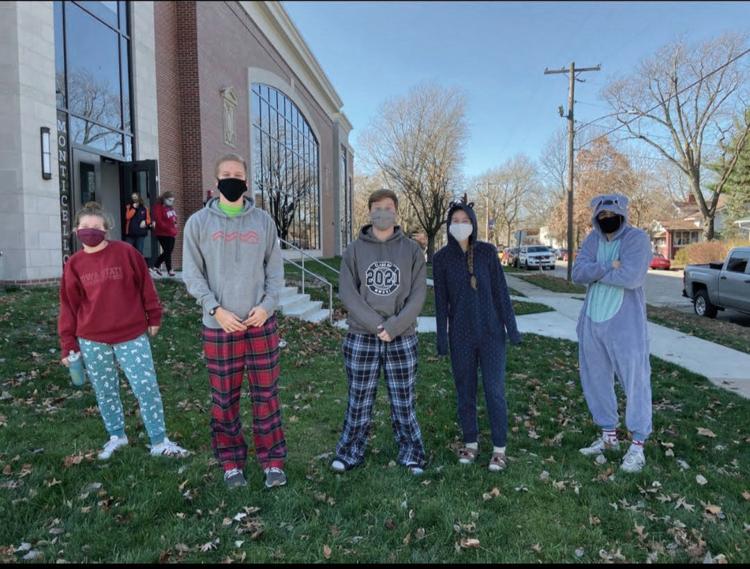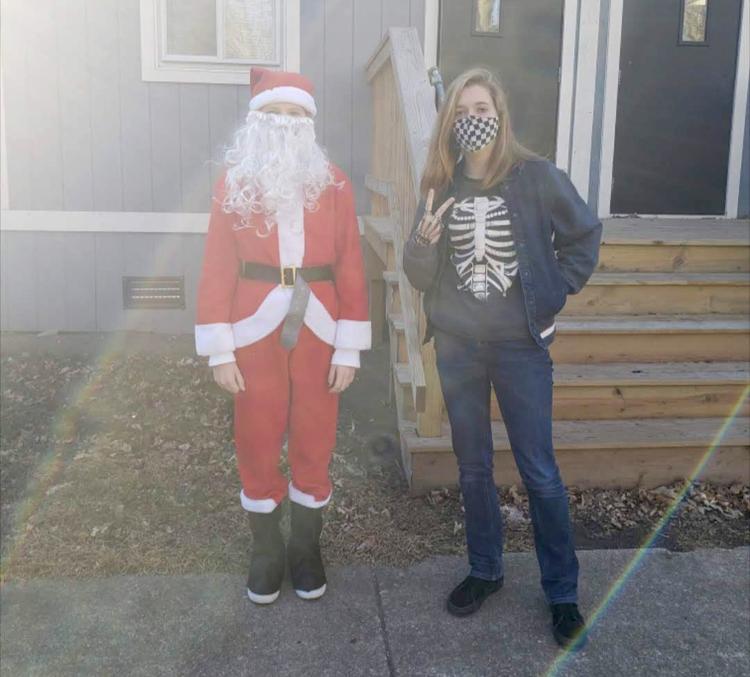 MONTICELLO
The faculty went two days into Spirit Week earlier than transitioning to on-line studying. Pictured of their pajamas: Sophie Rund, Andrew Rudolph, Lewis Smith, Mercy Ratts and Jacob Edmondson. Pictured of their favourite vacation gear: Sierra Sosamon and Joe Walker.
— Clara Rudolph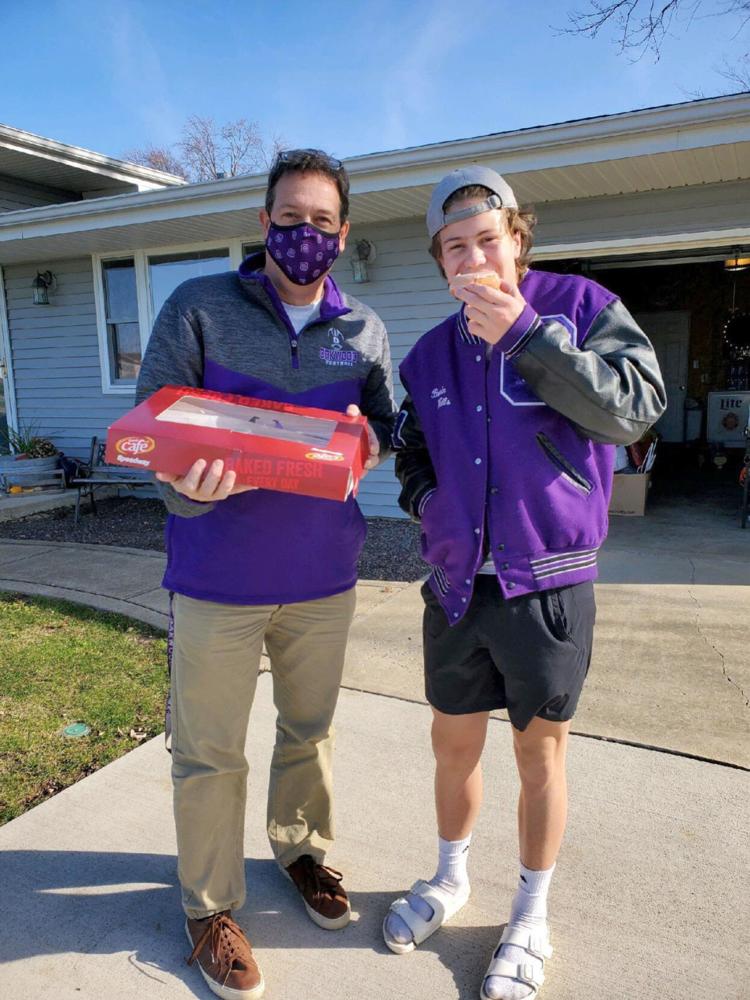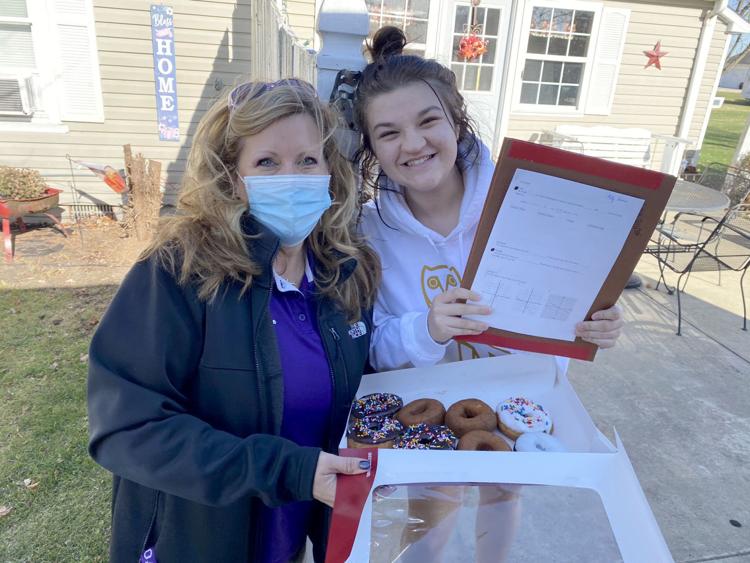 OAKWOOD
Last Wednesday, the college's useful resource officer, Beth Damilano, and Principal Tim Lee traveled all through the district to ship doughnuts to the high-school college students on a distant day. Pictured: Lee and Brevin Wells; Damilano and Molly Parker.
— Aaliyah Denius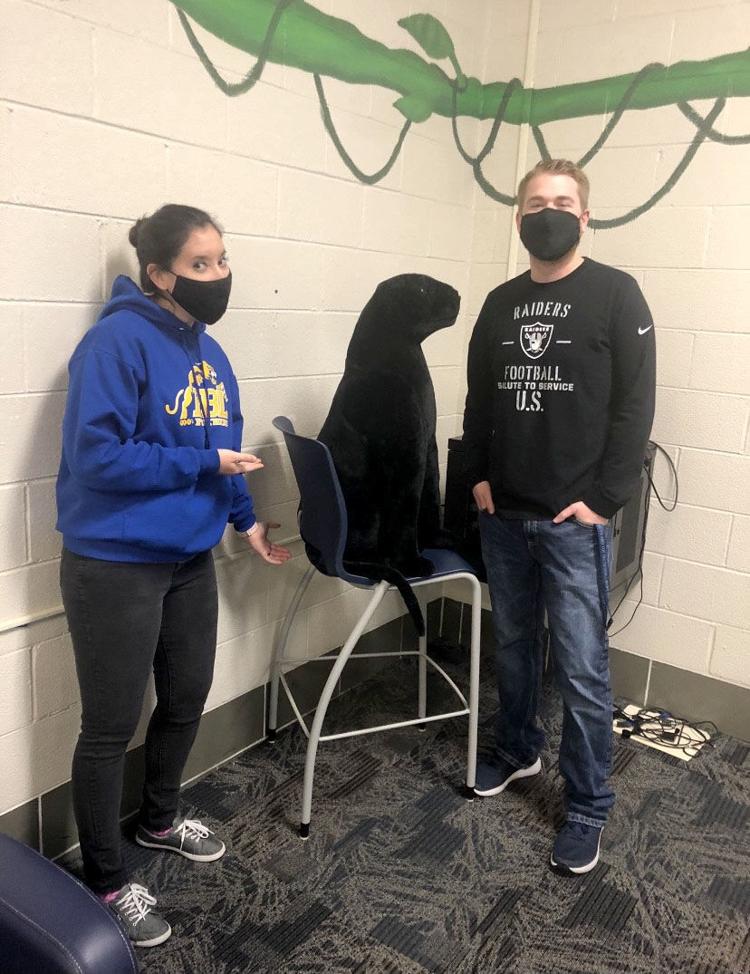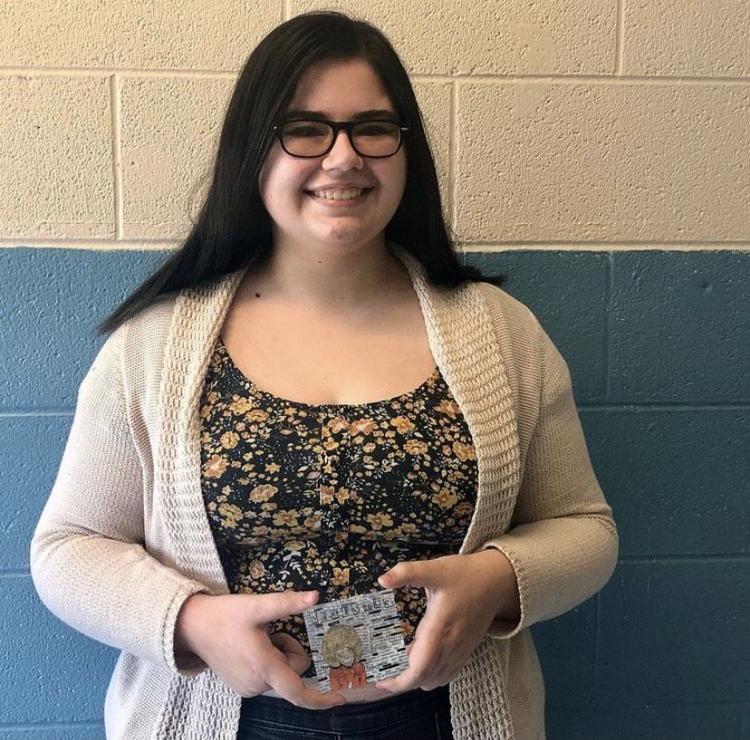 PAXTON-BUCKLEY-LODA
Sasha Jeffries was introduced as November's Artist of the Month, and Blake Bodine was named Teacher of the Month (pictured: Rebekah Zhao passing the panther to Bodine).
— Taylor Mennenga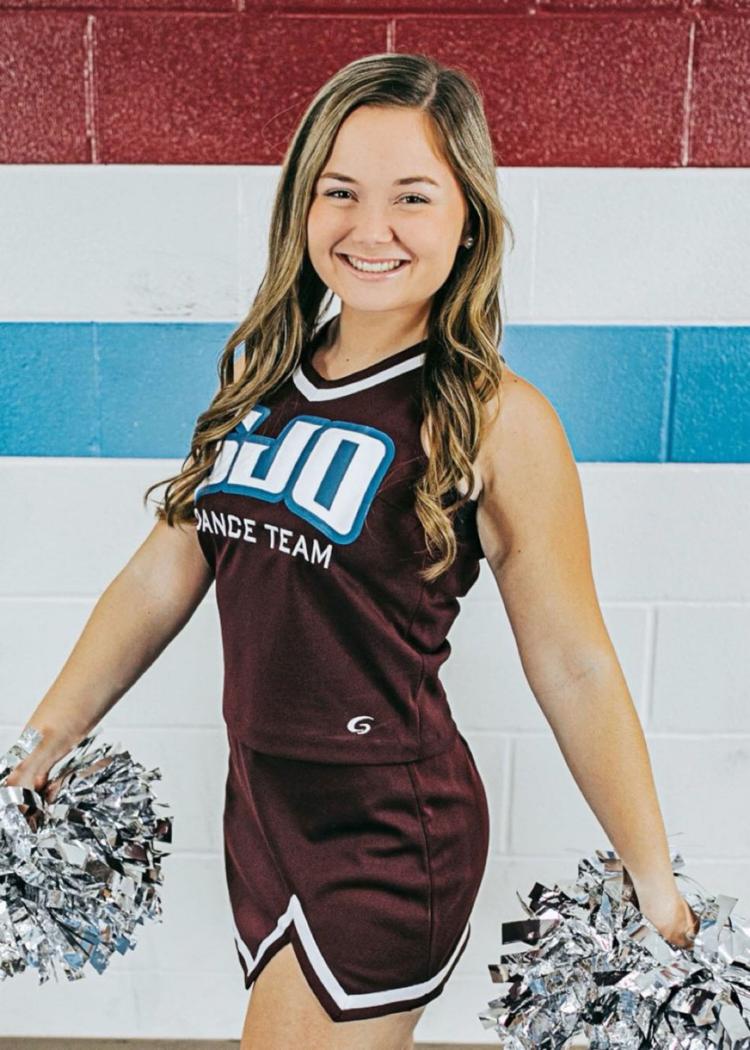 ST. JOSEPH-OGDEN
Due to Tier 3 mitigations, all sports activities have been placed on maintain. Said senior dancer Isabelle Brooks: "This year has taken a lot from everyone, and just this past week, it potentially took away winter high-school sports. Although, this devastating news doesn't mean we athletes have no hope left. I am staying optimistic about this situation in hopes we have some sort of season, because that's all we athletes can do at this moment."
— Kylie Duckett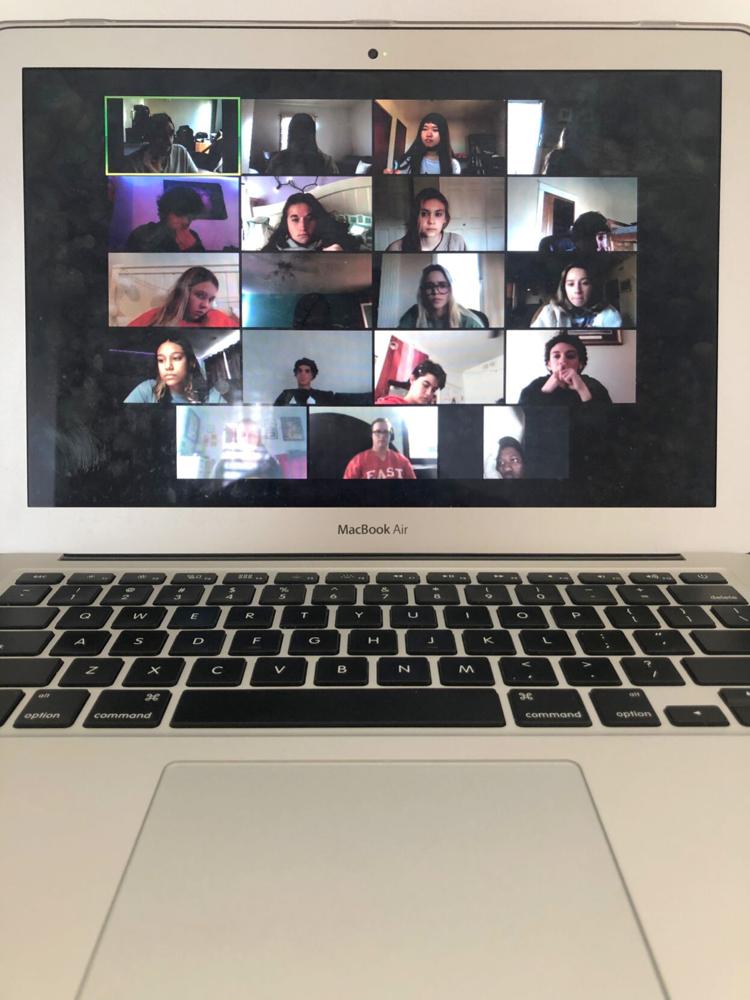 ST. THOMAS MORE
Students transitioned to on-line studying (pictured: Eric Paulus' sixth-hour stats class utilizing Zoom). Due to on-line education, the administration determined to forgo finals this semester, leaving college students stress-free.
— Maci Walters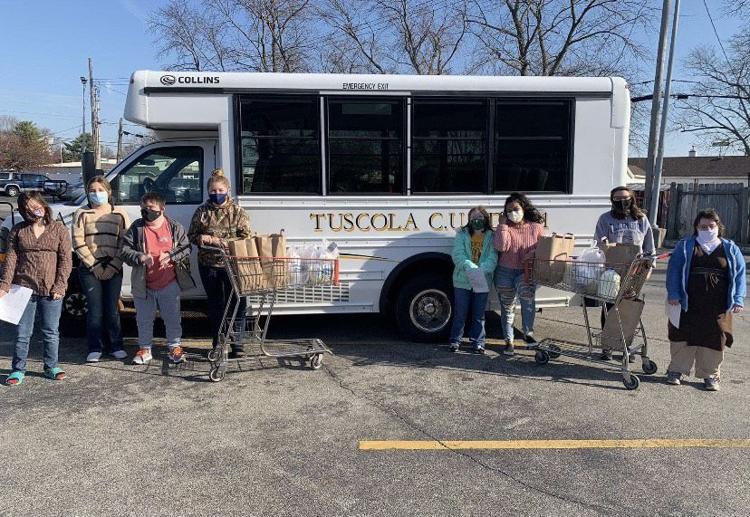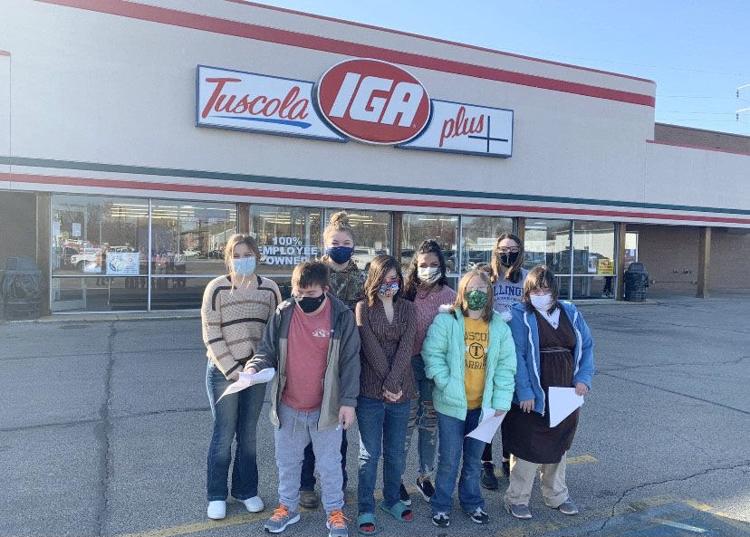 TUSCOLA
Club officers from pupil council, Future Farmers of America and Family, Career and Community Leaders of America went Thanksgiving dinner procuring with special-needs college students. The golf equipment donated cash to supply dinner to 5 households in the neighborhood.
— Ava Cothron
UNI HIGH
The Uni chapter of the National Art Honor Society (NAHS) is internet hosting biweekly drawing classes on Zoom, open to all college students. Each week, senior leaders May Yang and Katie Powers present attendees with drawing challenges, in addition to breakout rooms to hone drawing strategies or work independently. They meet after faculty on Tuesdays and Thursdays, with this week's theme being "Thanksgiving."
— Charlotte Ebel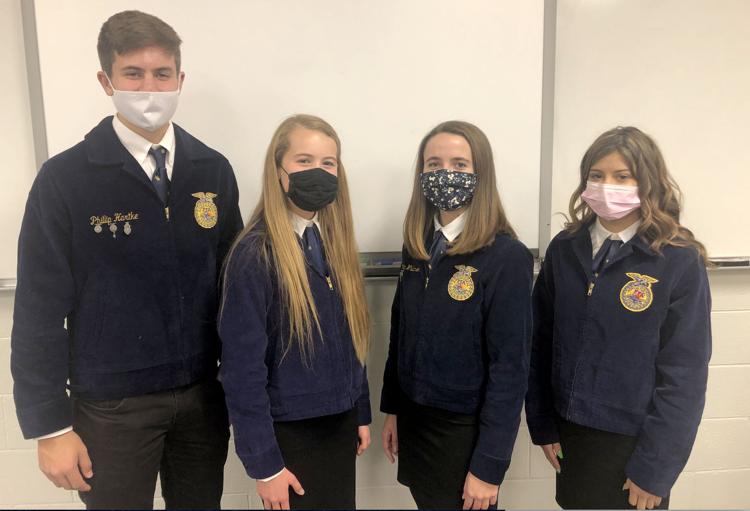 UNITY
The ag gross sales group positioned fifth in state. Pictured left to righ: Phillip Hartke, Olivia Shike, Destiny Williamson and Cameran Hanson.
— Malia Fairbanks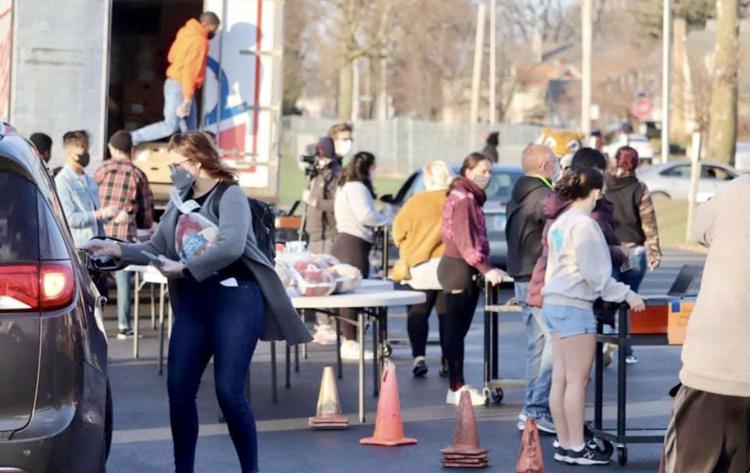 URBANA
Student senate hosted a turkey drive instead of their annual Thanksgiving dinner. Students handed out 300 turkeys donated by Stone Creek Church outdoors Urbana Middle School.
— Jose Alvarez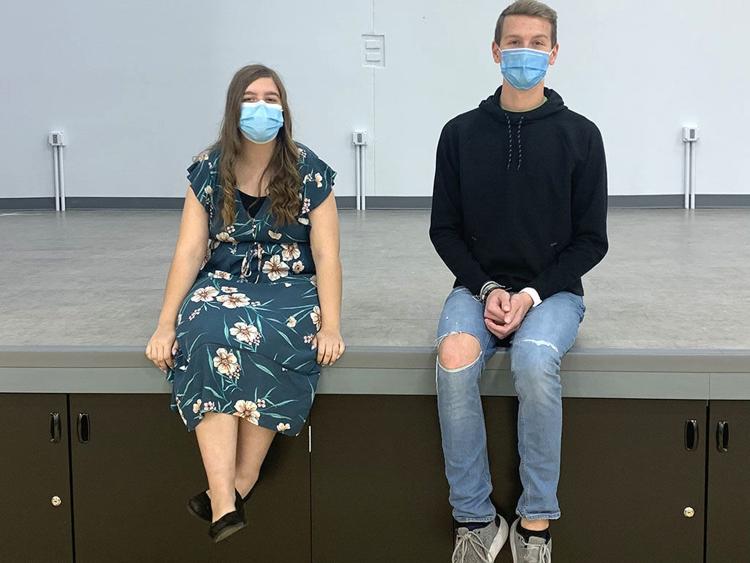 VILLA GROVE
Amelia Williams and Daniel Olson sang a duet  for the third 12 months in a row on the faculty's Variety Show.
— Daniel Olson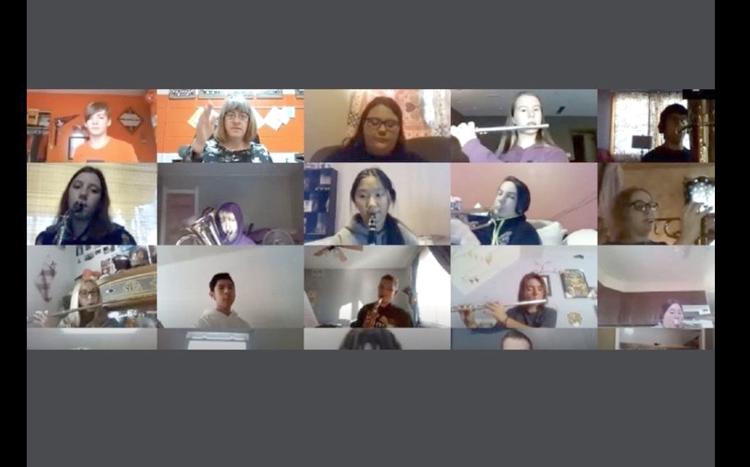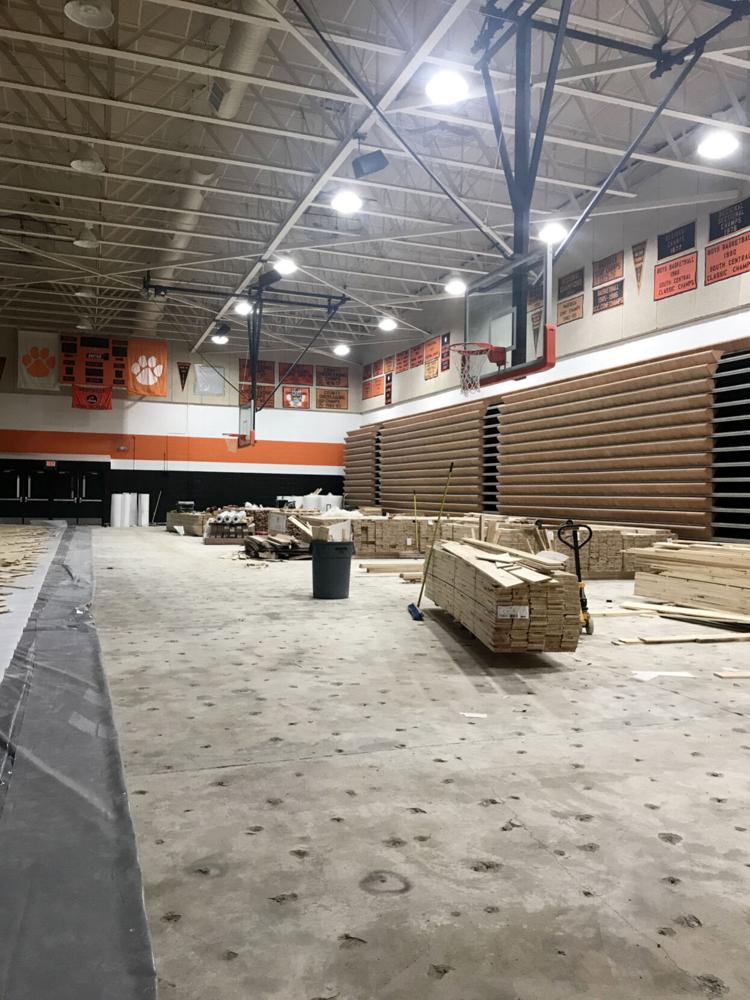 WESTVILLE
Band members proceed to apply by way of Zoom as distant studying continues. Also, progress continues on the brand new health club ground.
— Bryce Burnett